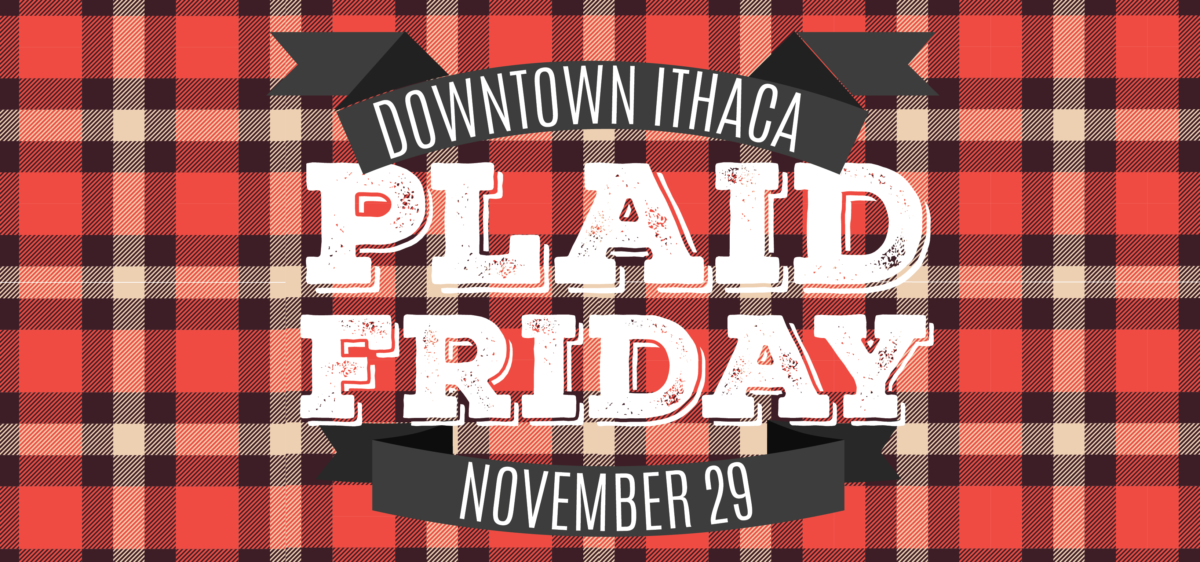 Plaid Friday, a celebration of downtown's diverse and creative, local and independent businesses and a reminder to shoppers to show support for downtown's business owners who are your friends and neighbors. Connect with your community and make your shopping meaningful.
During Plaid Friday in downtown Ithaca, patrons can leisurely stroll through downtown's shops and enjoy the added value of amenities such as complimentary gift wrapping or browse for specialty gifts, many of which are one-of-a-kind, handcrafted items created by highly skilled local artisans.
Shoppers can also show their support by wearing plaid while shopping at participating downtown businesses on November 29th.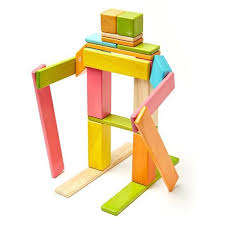 25% OFF all Tegu all Weekend
from Friday, Novemebr 29 - Monday, December 2.
Enjoy Free Parking on the streets & in the garages during the holiday weekend!
Parking is free starting Wednesday, Nov. 27th (garages – 8pm, streets – 6pm) and going through Sunday night. Metered parking will resume Monday, Dec. 2nd morning.
Downtown Ithaca's Winter Light Festival Presented by Tompkins Trust Company is making its debut December 5th through 15th.
An interactive art exhibit of light and sound will be out on the Commons. Each prism stands more than seven feet tall and is covered in a dichroic film that reflects all the colors of the rainbow depending on the light and the viewing angle. After sunset, internal projectors light up the interactive kaleidoscope giving the project an additional dimension.
Santa Claus is Coming to Town... Sunday, December 8th
Santa will rappel down the front of our building at noon, followed by msuic and treats and a chance to meet him in person. Stop by Alphabet Soup to write your letter to Santa before you go and see him.
Spring Fairy Festival - Coming again next March
The Spring Fairy Festival was a huge success. Thanks to all the fairies who came out to play and thanks to all the local businesses that helped make it so magical: Handwork, Home Green Home, Sunny Days, Gee June Bridal, Indigo Rose, Ithaca Sheepskin, Cat's Pajamas, Sew Green, F. Oliver's and Bool's Flower Shop.
Did you miss the Fairy Fest?
Follow @alphabetsoupithaca on Facebook or Instagram
to stay up to date on all the latest events.