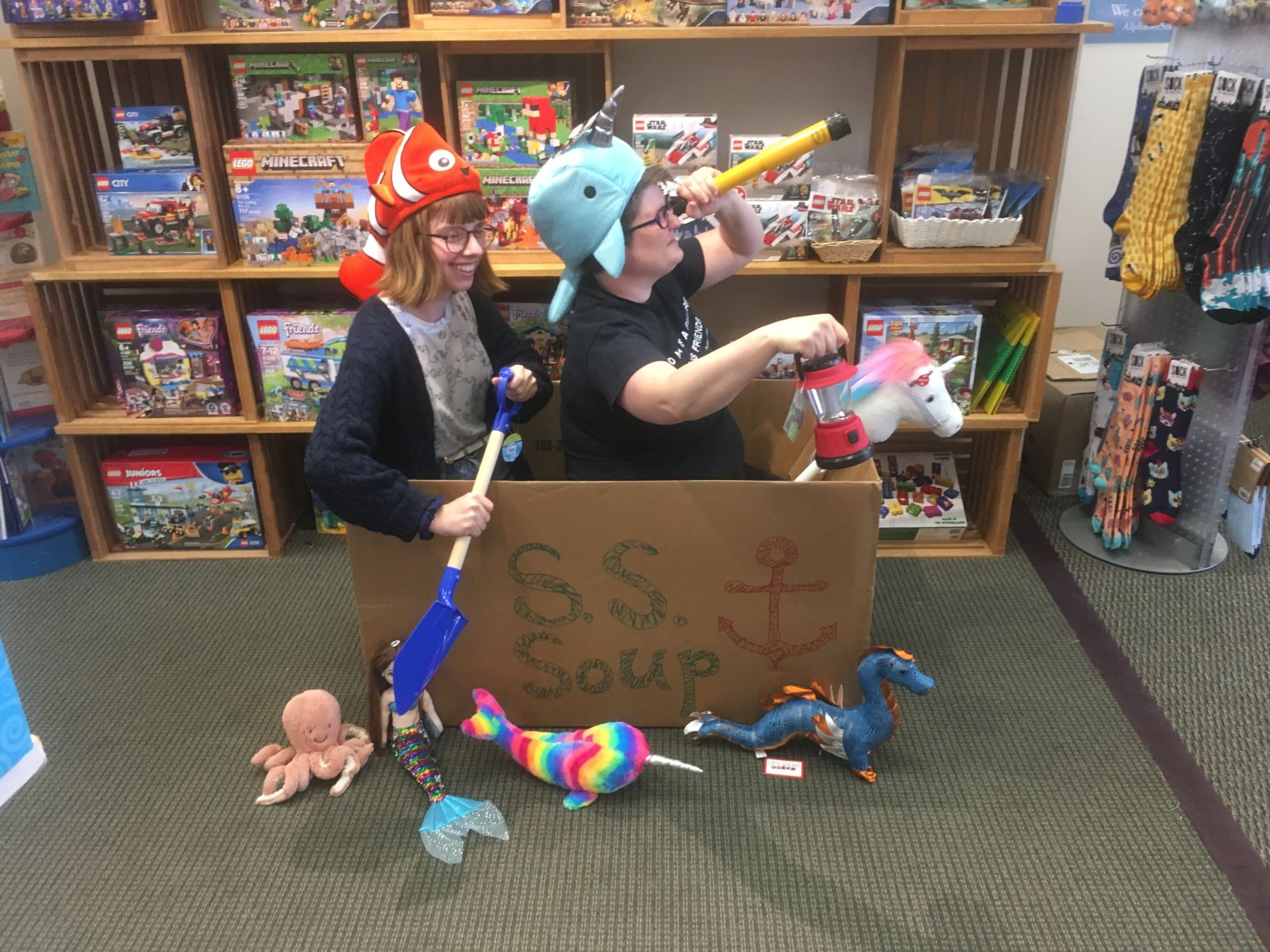 About Us
The toys kids play with can change the course of their lives. We try to offer toys that encourage curiosity, teamwork, imagination and strength. We want to get kids unplugged and having hands-on fun with high-quality, educational toys. We keep up with the latest developments in toymaking, while never forgetting that simple old-fashioned toys are often the best. What could be more fun than a bouncy ball, a bucket and shovel, a puppet or a set of blocks?
One trip into our store and you'll feel yourself transported into a world of magic and simple, joyful times. Alphabet Soup has been a specialty toy store on the Ithaca Commons since 1984 and one of the biggest compliments we get from our beloved customers is that stepping into Alphabet Soup is like stepping into a time gone by. Alphabet Soup is locally-owned, independent and truly one of a kind. The locals have treasured Alphabet Soup for generations, most recently by honoring owner Greta Perl with the 2020 Retailer of the Year Award!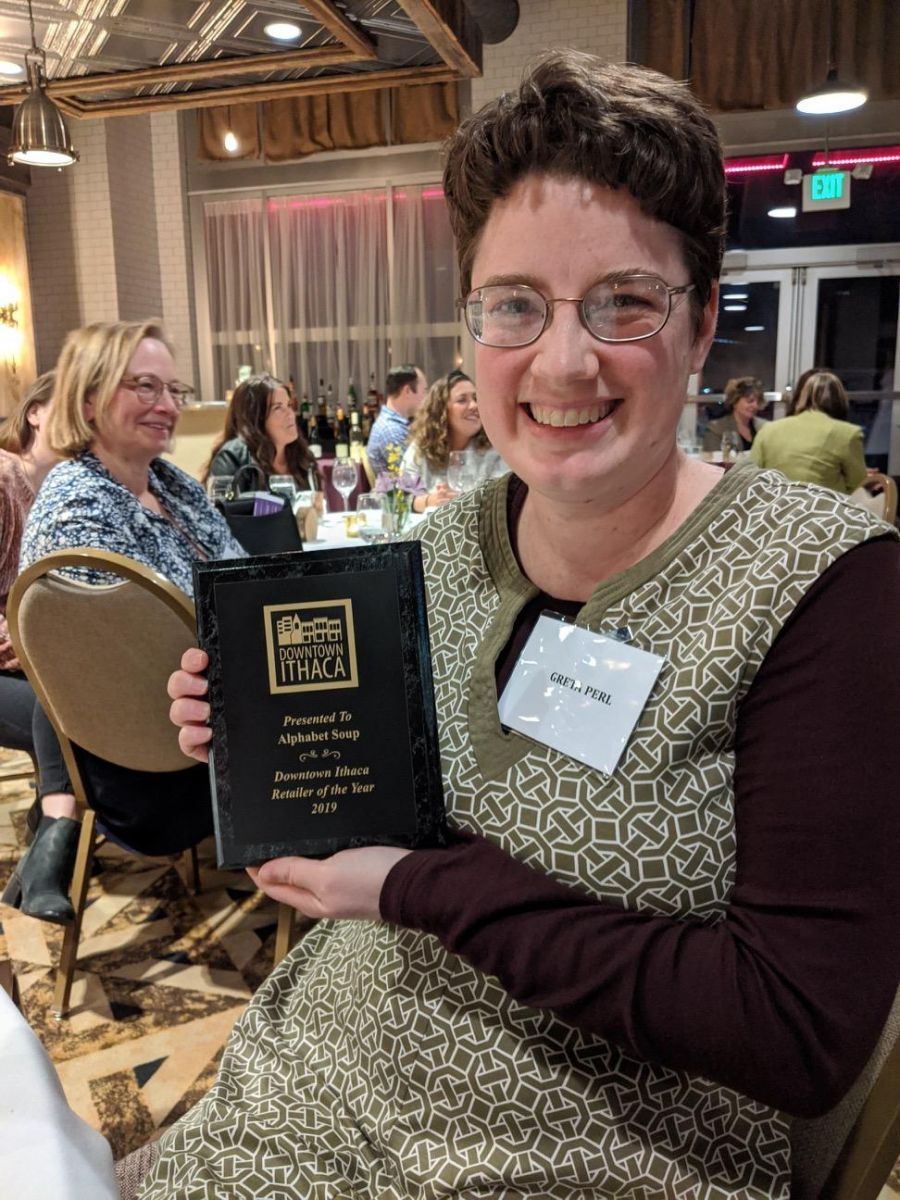 Here are some reviews of our store from our Souper customers:
"I shopped here when I was a kid and now I bring my kids- fun for generations!"

"Charming old fashioned toy store. My kids love to enjoy all the fun toys out on display! They have regular turn over of items so it never gets old."

"Excellent experience all around. The staff are cheerful, helpful and informed. They subtly lead you towards the right purchase without being pushy or giving a sales pitch. I was pleased with how endeared both employees were with the toys each customer bought and since I was there at a busy time for the holidays I heard equal care given to each customer. They have a lot of unique items available along with some standard high quality brands."

"Its a great store for kids and adults! Will definitely be returning, so much stuff for families to do with kids or even just to keep young ones occupied. Plus my boys love their sea monkey tank I brought them home from my last visit."

"I don't have any kids, but this place delighted me to no end."
Please contact us and let us know what you think. We'd love to hear from you.