Covid Safety Guide
We deeply appreciate everyone who has gotten vaccinated - you are helping to keep us all safe. For maixmum safety we are still asking everyone to wear a mask in our store. You can also shop online for curbside pickup or shipping. If you come and shop in-person, here are our safety rules:
1. Wear a mask over your nose and mouth.
2. Children under 2 should not wear masks.
3. Parents must supervise their children.
4. Sanitizer provided at the door.
If you want to avoid the crowds, shop during the week and not on weekends. Rainy days are also quieter days for shopping.
The staff has all been trained on how to keep the store clean and safe, and we are following all NY State and CDC guidelines. Because of the amount of children we get in the store, we are also looking to school guidelines for how to keep all of our customers safe. We hope you can shop with confidence, knowing our store is safe, clean and sanitary. If you need any special accomodations to help you shop, please contact us and we will be happy to find a solution that works for everyone.
About Us
Alphabet Soup has been a specialty toy store on the Ithaca Commons since 1984 and one of the biggest compliments we get from our beloved customers is that stepping into Alphabet Soup is like stepping into a time gone by. Children joyfully interact with high-quality, educational toys - including the best classic toys and the newest releases - while adults marvel at our vast sticker wall and muse affectionately about remembering similar walls in their local childhood toystores. One trip into our store and you'll feel yourself transported into a world of magic and simple, joyful times. We want to get kids unplugged and having hands-on fun. Alphabet Soup is locally-owned, independent and truly one of a kind. The locals have treasured Alphabet Soup for generations, most recently by honoring owner Greta Perl with the 2020 Retailer of the Year Award!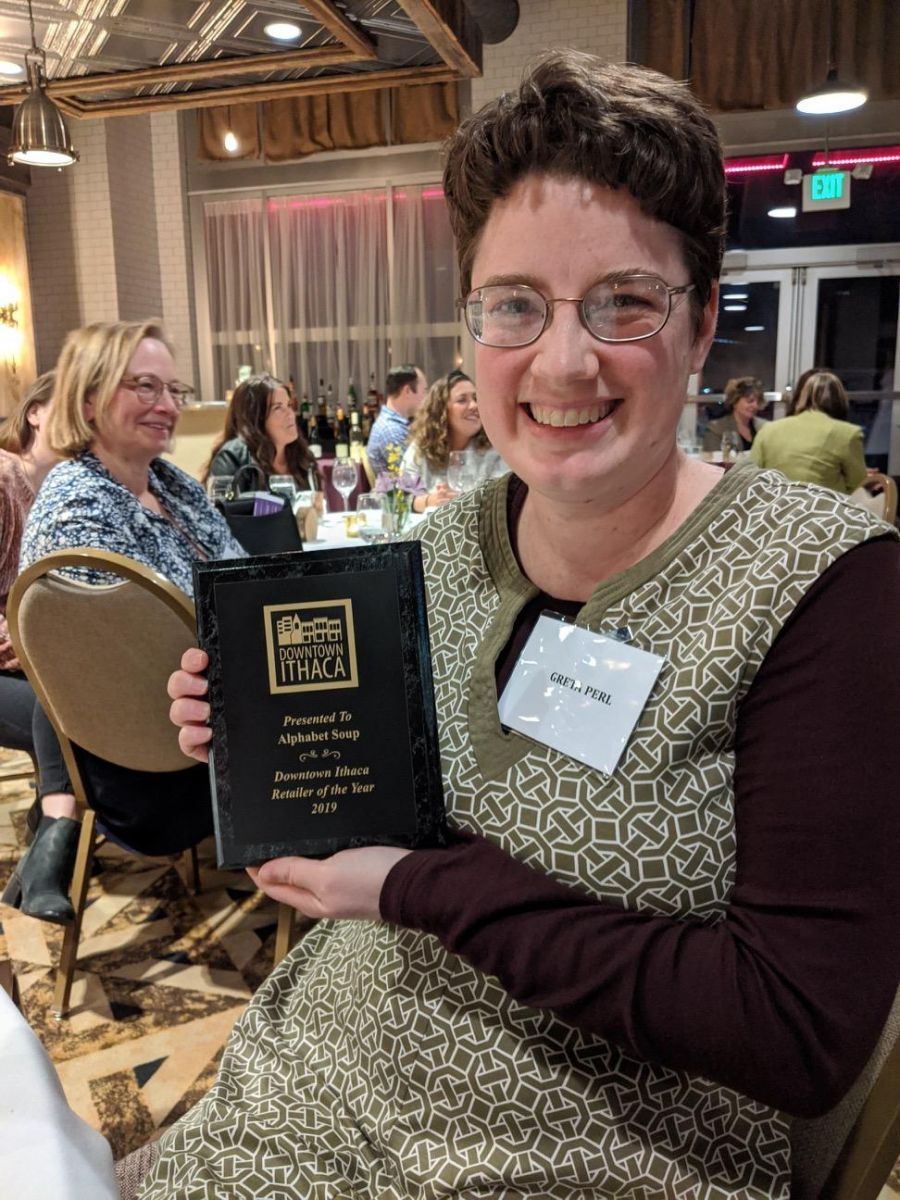 Here are some reviews of our store from our Souper customers:
"I shopped here when I was a kid and now I bring my kids- fun for generations!"

"Charming old fashioned toy store. My kids love to enjoy all the fun toys out on display! They have regular turn over of items so it never gets old."

"Excellent experience all around. The staff are cheerful, helpful and informed. They subtly lead you towards the right purchase without being pushy or giving a sales pitch. I was pleased with how endeared both employees were with the toys each customer bought and since I was there at a busy time for the holidays I heard equal care given to each customer. They have a lot of unique items available along with some standard high quality brands."

"Its a great store for kids and adults! Will definitely be returning, so much stuff for families to do with kids or even just to keep young ones occupied. Plus my boys love their sea monkey tank I brought them home from my last visit."

"I don't have any kids, but this place delighted me to no end."
Please contact us and let us know what you think. We'd love to hear from you.
We also give back to the community and support our local schools and kid-related organizations. Here are a few people and events we've donated to in the past year: GIAC, IPEI, Ithaca Community Childcare Center, Fall Creek PTA,T-Burg Takes on Pediatric Cancer, East Ithaca Preschool, Cops Kids & Toys, Family & Children's Service of Ithaca, and the 4- H annual duck race.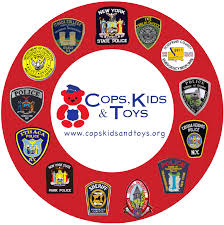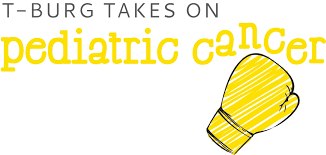 If you would like to request a donation or talk about others ways we can partner with your organization, contact us. We love finding all the ways we can connect with our community and help kids learn and grow.